Maintaining a fleet takes expertise, knowledge, and time. Your fleet is a valuable asset, so you should turn to experienced technicians when you need fleet services. San Clemente Auto Center provides expert fleet services and maintenance to customers in San Clemente, San Juan Capistrano, Dana Point and surrounding areas.
YOUR TOOLS AND AUTO WILL BE SAFE INSIDE A GATED SHOP. Thank you.
Our technicians are trained to service even the most complex fleet repairs. It is vital to your business that your fleet operates efficiently, and we ensure the highest quality fleet repair services done as quickly as possible. Our state-of-the-art fleet and truck repair facility accommodates fleet vehicles of various applications, from police service vehicles to casino cars.
Some of our fleet repair services include:
Brake Repairs
Tire Repairs
Alignment Repairs
Transmission Repairs
Electrical System Services
Steering System Repairs
Air Conditioning Services
Preventive Fleet Vehicle Maintenance
And more!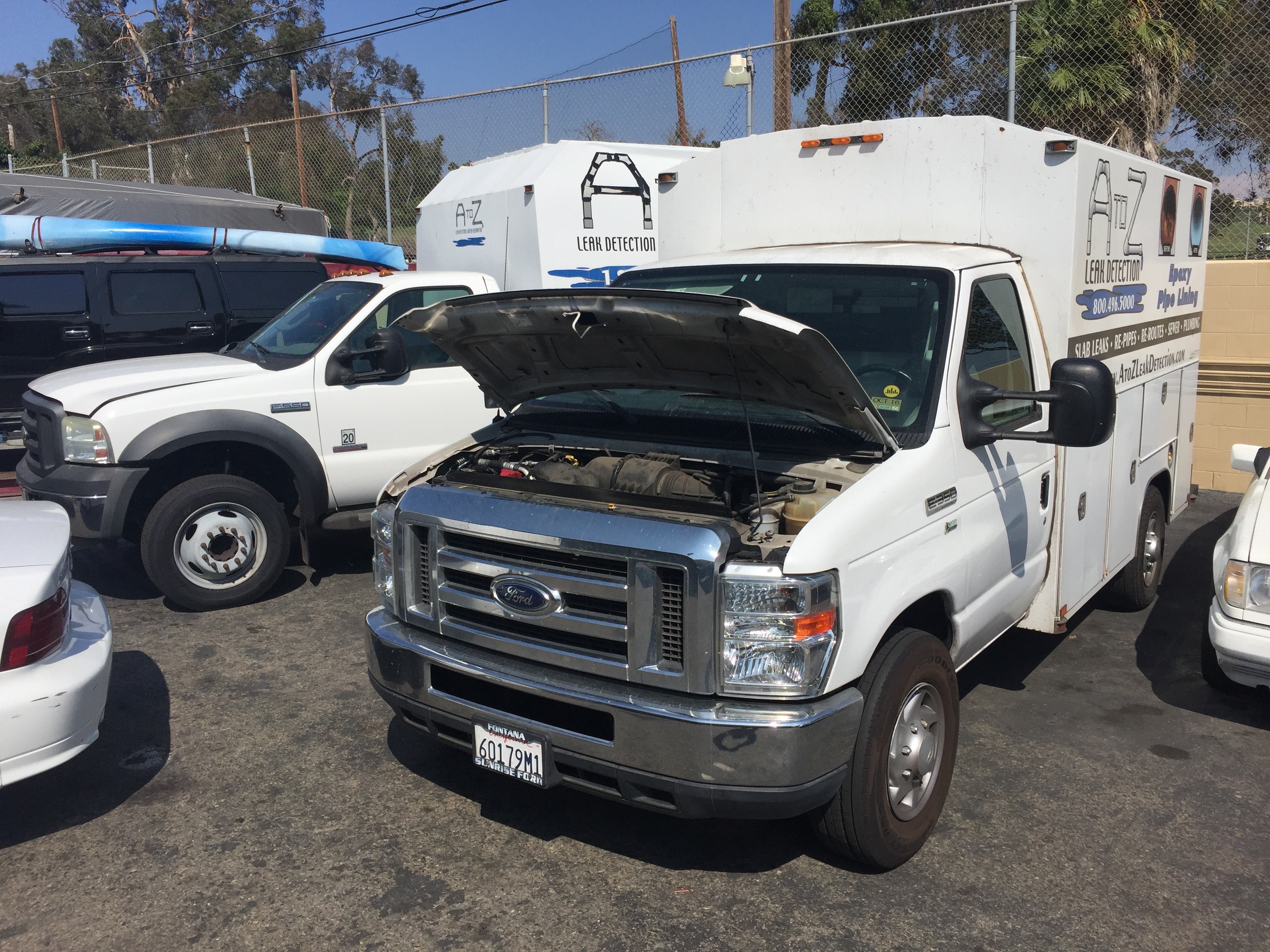 We can service the following fleet accounts:
Whether you're head of a police department, the owner of a casino, or in charge of a car rental company, we're here for you when your fleet requires service or preventive maintenance. Give us a call (949) 492-1595 or visit! We're available to answer any questions and handle all of your fleet services.
Government Vehicles
Casino Vehicles
Police Vehicles
Plumbing Vehicles
Construction Vehicles
Service and Delivery Vehicles
Car Rental Companies
Corporate Fleet Companies
And we can Serve Your Vehicles too.
From ambulances to trucks, fleets come in all shapes and sizes. No matter the type of vehicle or the size of your fleet, the experts at San Clemente Auto Center can provide service to most fleet vehicles. Yearly inspections, maintenance and tune-ups are all key to keeping your fleet and business on the road.
If one of your fleet vehicles breaks down, the team at San Clemente Auto Center makes it our priority to get it back on the road quickly. We provide accurate time estimates so you can know in advance if you need to make arrangements for your fleet. Additionally, with our fleet account program, we can keep track of maintenance for your vehicles to prevent any major repairs.
If you own a fleet and are looking for a friendly, responsible and experienced team, call San Clemente Auto Center to schedule your fleet appointment.